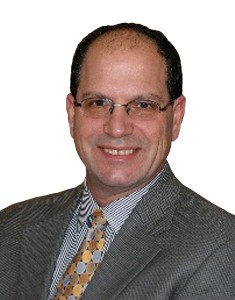 Michael Kantor – CEO and founder of the Promotion Optimization Institute, LLC.
He is the visionary for Collaborative Marketing, who has created and is executing with a brilliant, committed group of retail, CPG, and academic leaders the Certified Collaborative Marketer (CCM)™ curriculum and certification for how to collaborate with trading partners. He continuously produces the best industry events on marketing effectiveness and collaborative price/promotion optimization around the globe.
Mr. Kantor has spent his career creating retail and brand price/promotion optimization programs, and analytics that drive improved loyalty and profits. Mike co-chaired and developed with Gartner, Inc. and leading CPG executives the industry's first standard set of trade promotion definitions/metrics; and pioneered efforts to define and document trade promotion management in foodservice.
Mike began his career in retail advertising and operations as senior vice president, Drug World Pharmacies.  He has written for numerous industry publications, executed primary research defining trade promotion optimization, redesigned the NYC Hospice delivery model, guest lectures at Saint Joseph's University, and speaks at industry events. He holds an undergraduate degree from Western Connecticut State University, and an MBA from the Saint Thomas Aquinas College.
Dale Hagemeyer – Partner at the Promotion Optimization Institute, LLC. & Advisory Board  Member since foundation.
Previous to joining the POI he was a research vice president and managing vice president at Gartner for 15 years. There he did research in the application of technology to the business processes of trade promotion and field sales automation for consumer goods manufacturers.
Prior to Gartner he spent 14 years in management positions related to promotion and distribution of products at Sunbeam Corporation, The Quaker Oats Company, PepsiCo, Kraft Foods, and Kroger. He also fulfilled an international assignment in Mexico from 1995 to 1996.
He has served on various industry advisory boards for trade associations and industry periodicals.He holds an undergraduate degree from the University of Utah and an MBA from the University of Chicago.