POI Annual State of the Industry Report
As with our previous surveys, the 2022 Promotion Optimization Institute (POI) Enterprise planning (EPx), Revenue Management, and In-Store Retail Execution (RetX) Benchmarking Survey focused on the intersection of the people, process, and technologies required to be a suitable collaboration partner in the promotion and distribution of consumer products.
Leading CPG Industry Retailers and Manufacturers are prioritizing building organizational resiliency by investing in holistic enterprise planning, omni-channel balance, revenue management, supply chain, and finding areas of efficiency with people, process, and systems. As we begin 2023, the economy is uncertain, and organizations are looking to invest in automated capabilities that increase visibility, strategic decision-making & insights, enhance revenue & return on investment, and reduce costs.
If you are investigating new Holistic Enterprise Planning solutions and want to know what's possible across EPx (TPM-What-if Scenarios-ROI), RGM/TPO, and the RetX space, you can review capabilities and vendor offerings in the POI EPx and Retail Execution Vendor Panoramas at: https://poinstitute.com/membership
Please don't hesitate to reach out and connect on strategic or tactical aspects for which you need support. POI advisors have experienced backgrounds to support your needs. At POI, we also have a network of partners and can connect you with expertise & resources as needed.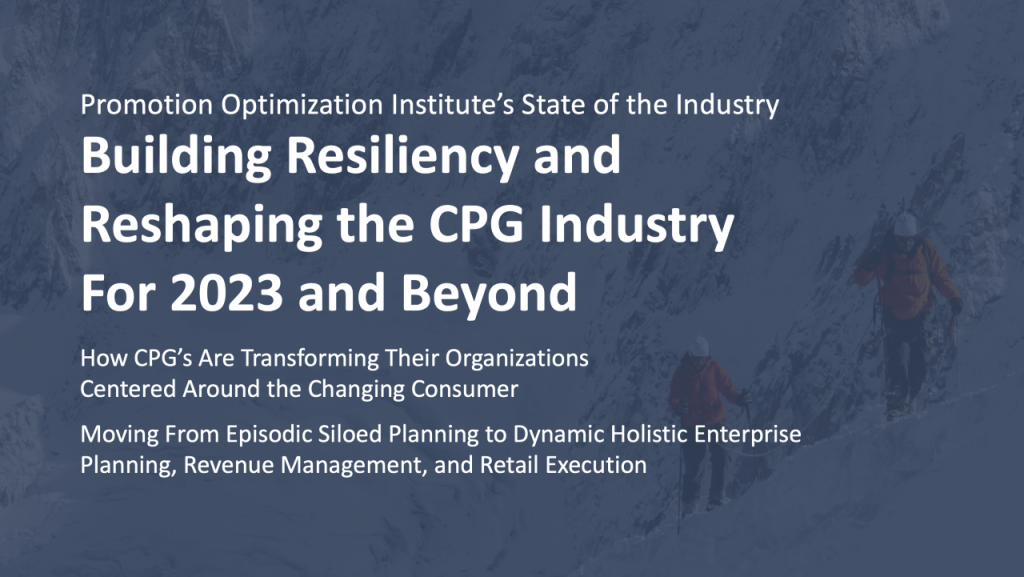 POI State of the Industry Report: Transformation in the New Reality 2022