Save the Date and Make Plans to Join us for
the POI Spring Hybrid Summit!
April 26-28, 2023
Hilton Chicago
Chicago, IL
Promotion Optimization Institute
Bringing together manufacturers, retailers, solution providers, analysts, academics and other industry leaders to optimize sales, marketing, and merchandising strategies with a focus on the customer/shopper.
The POI State of the Industry Report:
Transformation

 in the New Reality 2022 is now available!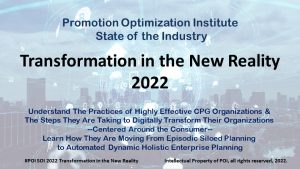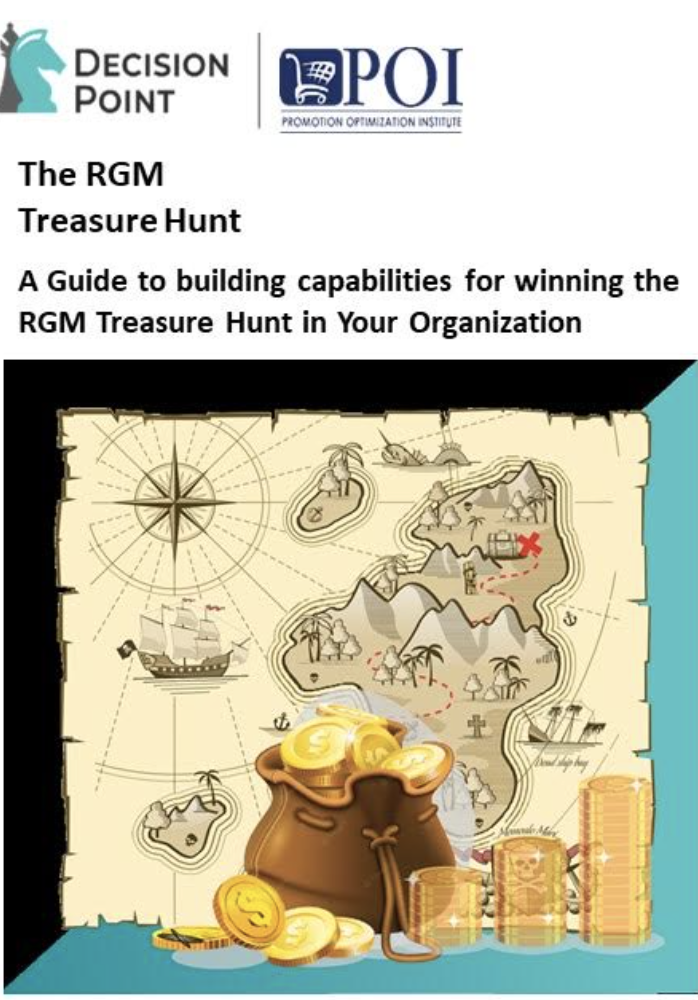 POI & Decision Point whitepaper: The RGM Treasure Hunt: A Guide to building capabilities for winning the RGM Treasure Hunt in Your Organization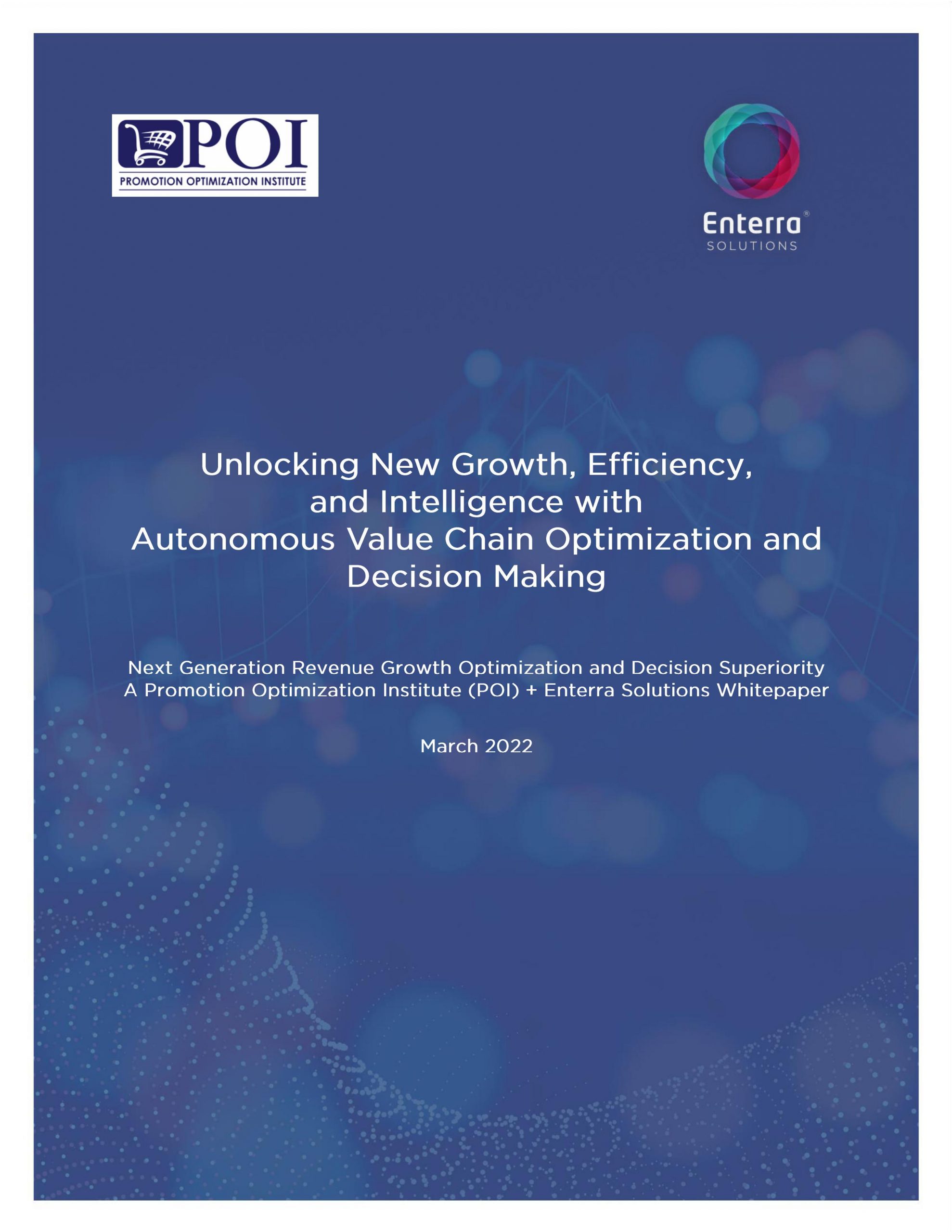 POI & Enterra Solutions whitepaper: Unlocking New Growth, Efficiency, and Intelligence with Autonomous Value Chain Optimization and Decision Making