POI Pulse May 2, 2016 PUBLISHED BY PROMOTION OPTIMIZATION INSTITUTE
Visit www.POInstitute.com
[divider]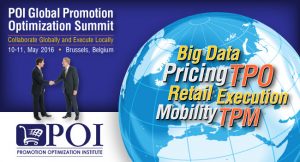 [divider]
[two_third]
Costco Adopts Strategy to Meet Demand for Organics
Source: (Star Tribune May 1, 2016)
CEO Craig Jelinek touted the vast amounts of food the company sold last year, from 83 million rotisserie chickens to $6.1 billion worth of produce. As for organics, one of the fastest-growing categories in food sales and one in which Costco has become a major player? To boost its supply, Costco is trying something new: It's working with farmers to help them buy land and equipment to grow organics. Learn more
[divider]
Positioning & Pricing Paying Off for Pinnacle Foods
Source: (Food Bus News April 28, 2016)
Pinnacle is paying less attention to the "low end" of the baking category, because of the "dysfunctional pricing that has drained a lot of profitability out of that segment, not only for the manufacturer, but for the retailers. And most of the retailers now view that, reluctantly, as a loss leader. After all of us have been doing this for a long time, those are not categories you want to spend much time thinking about." Learn more
[divider]
The POI European Summit Continues Strong Growth
Source: (POI 10-11, May 2016)
View the preliminary agenda for POI Brussels. Building on the success of the inaugural POI European Summit in Geneva, CH leading global companies will learn from Coca-Cola, Nielsen, Diageo, Heineken, dunnhumby, McKinsey, Premier Foods, EY, Accenture, and more
Register for The POI European Summit, as the Host hotel is nearly sold out…Teams taking advantage of early registration include:
Danone, Bacardi, DE Master Blenders, KP Snacks, LEGO, Nomad Foods, Unilever, Lactalis, AB InBev, Procter & Gamble, Arla Foods, SCA, Heineken, Nestle, General Mills, Mars, Ferrero, Edgewell, PepsiCo, MillerCoors, Edgewell, MolsonCoors, L'Oreal, Diageo, Premier Foods, United Biscuits, FrieslandCampina, Barilla, Onem Gida, Orangina Schweppes, Mission Foods, Hormel, Westmill, Vrumona, Delta Cafes, Ricola AG, Pernod-Riccard, Japan Tobacco, and many others. For your invitation, reach us today at mkantor@p-o-i.org register now!
[divider]
Target Testing Robots to track On-shelf Availability
Source: (Fortune Mag April 29, 216)
Target is testing robots that track inventory on its store shelves including shampoo and laundry detergent. It rolls autonomously around the store while scanning products to determine if they have been misplaced, mis-priced, or are low in stock. Learn more
[divider]
Enroll Today and Become Certified as a Collaborative Marketer w/ POI at Saint Joseph's University
Source: (POI-Next Orientation is June 16-17, 2016)
During this 16-week self directed program, expert faculty expose participants to the key management levers that drive organizational success. The program begins by exploring how organizations develop and implement strategy. Then, core functional areas of business are explored – from sales to marketing, to supply chain and inance -teaching candidates a solid understanding of each function and how it contributes to trading partner collaboration success. Learn more and enroll today
[divider]
Are Organizations Ready for Digital Workflows?
Source: (Baseline Mag 4-29-16)
Many organizations aren't adequately prepared for a revolution in digital workflows. They need to look for ways to re-engineer processes through automation. Here are some of the key findings of the report. Learn more
[divider]
View the Full Lineup of POI 5 Leading Events for 2016
Please take a look at what is next on the full POI Summit schedule on our upcoming events page. Save the dates, and advise your cross-functional team members.
[divider]
Ventura Foods Rolls Out Analytics with Sales Org
Source: (T-Pro Solutions April 2016)
T-Pro Solutions has completed the rollout of T-Pro Analytics to the Ventura Food's Retail Sales Organization after recognizing the benefits of efficiently analyzing their current trade promotion results and optimizing future trade promotion investments with their Retail Trading Partners. Learn more
Note: The presentations from the POI Spring Summit are available on the POI Website
[divider]
POI Webinar – Trade Promotion Analytics:
Know the 50% Promotions That Work
(Availble now, on-demand)
Hosted by Promotion Optimization Institute,
Just as the old Wannamaker adage goes with "half of my advertising works…" companies today know that nearly half of their trade promotions work, but they can now apply data and analytics to know which half. That figure may be higher or lower for CPG companies, yet today, companies can begin to measure it precisely. Presented by Dale Hagemeyer, and Jody Jordan on Wednesday April 27 at 2pm EDT. Learn more, view it on-demand now The next webinar in this series will take place Tuesday, June 21st at 2PM Eastern time. Join us then!
[/two_third]
[one_third_last]
 POI Perspective
We continue to be humbled by your genuine feedback on your experience at the recent POI Spring Summit in Chicago, IL. You count on POI's leadership to continue to make bold decisions, and agendas that meet your growing needs, and evolving challenges. I'll share here some of the comments from the Manufacturer/Retailer Attendees:
"Thank you again for having Mike and me out. We gained a firm appreciation for what the institute is doing and how we might glean tremendous learnings moving forward. We enjoyed sharing our experience w/ the audience as well."
Ryan Van Fleet, Director, Business Insights and Planning
New Belgium Brewing Co.
"The summit is very very good. It was very enriching, interesting but above all it showed us many opportunities for improvement. Thanks for the invitation and all the attention to detail."
"Definitely a great conference – I will recommend that my team members and trading partners attend POI Summits"
"Great diversity in topics around central theme. Vendor access is good – I like the lunch time discussion opportunities. Poster sessions were a nice addition, and need more room. I love the Collaboration Certification program you have created!"
"The outstanding session topics encouraged and stimulated discussing among attendees."
Your next opportunity to experience a POI Summit is in sight now. View the Full Lineup of POI 5 Leading Events for 2016, and make plans now to join your peers for an experience that includes exceptional learning, networking, and meaningful take-aways. Please take a look at what is next on the full POI Summit schedule on our upcoming events page. Save the dates, and advise your cross-functional team members. Reach me at mkantor@p-o-i.org for your invitation to attend.
The POI European Summit in Brussels, BE is just a week away. Manufacturers and Retailers can still register to attend. 200 of your peers will network around opportunities to advance:
Collaborating to Win with Customer First Promotions
Customer first promotions – How suppliers and retailers can collaborate using customer science to untap new opportunities and unlock marginal gains for bigger ROI using the latest insight from customer science.
Presented by: Howard Langer, Global Capability MD – Price & Promotions, dunnhumby
If you did not receive your invitation to attend POI Brussels,
please reach me at
mkantor@p-o-i.org for your invitation. If you did, please register today.
Have a sensational Week! Happy Mother's Day!
Michael Kantor, CEO & Founder
Promotion Optimization Institute, LLC
mkantor@p-o-i.org
www.POInstitute.com
[/one_third_last]
[divider]
POI Pulse is read by over 4500 Retail Merchandising and CPG Marketing Executives.
[divider]
Sponsors of this week's issue of POI Pulse:
[divider]
[one_third]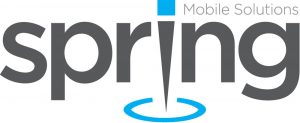 [/one_third]
[one_third]


[/one_third]
[one_third_last]

[/one_third_last]