POI Pulse May 9, 2016 PUBLISHED BY PROMOTION OPTIMIZATION INSTITUTE
Visit www.POInstitute.com
[divider]


[divider]
[two_third]
L'Oréal Paris – 3 Times a Winner Top Cosmetic Brand
Source: (International Supermarket News 5-6-16)"L'Oréal Paris continues to impress: bettering itself and raising its game the whole time. It is performing well in three key respects: it is investing in trends and technology; it is innovating digitally; and it continues to inspire trust.
Learn more
[divider]
AB InBev Looks to Replace Budweiser w/ 'America'

Source: (Ad Age May 6, 2016)
The brand has sought approval for new labels that replace the Budweiser name with "America," according to a filing with the Alcohol and Tobacco Tax and Trade Bureau.  The labels don't stop there.
Learn more
[divider]
The POI European Summit – Host Hotel is Sold Out!
Source: (POI 10-11, May 2016)
View the preliminary agenda for POI Brussels.  Building on the success of the inaugural POI European Summit in Geneva, CH leading global companies will learn from Danone, Coca-Cola, Nielsen, Diageo, Heineken, dunnhumby, McKinsey, Premier Foods, EY, Accenture, and more
Register  for The POI European Summit, as the Host hotel is nearly sold out…Teams taking advantage of early registration include:
Mondelez, Kellogg, Danone, Bacardi, DE Master Blenders, KP Snacks, LEGO, Nomad Foods, Unilever, Lactalis, AB InBev, Procter & Gamble, Arla Foods, SCA, Heineken, Nestle, General Mills, Mars, Ferrero, Edgewell, PepsiCo, MillerCoors, Edgewell, MolsonCoors, L'Oreal, Diageo, Premier Foods, United Biscuits, FrieslandCampina, Barilla, Onem Gida, Orangina Schweppes, Mission Foods, Hormel, Westmill, Vrumona, Delta Cafes, Ricola AG, Pernod-Riccard, Japan Tobacco, and many others.  For your invitation, reach us today at mkantor@p-o-i.org  register now!
[divider]
Morrisons CEO on Marketing, Sales, Loyalty, & Deal with Amazon

Source: (Marketing Week, 6, May, 2016)
As part of its 'Price Crunch' strategy, David Potts, CEO said Morrisons would continue to cut prices in 2016, describing last week's cuts as only the "second round" of activity. Potts also gave an update on Morrisons' deal with Amazon, revealing that it had sent 800 ambient grocery lines to the online retailer and suggesting that Amazon would start its pantry delivery orders "imminently". Learn more
[divider]
Enroll Today and Become Certified as a Collaborative Marketer w/ POI at Saint Joseph's University
Source: (POI-Next Orientation is June 16-17, 2016)
During this 16-week self directed program, expert faculty expose participants to the key management levers that drive organizational success. The program begins by exploring how organizations develop and implement strategy. Then, core functional areas of business are explored – from sales to marketing, to supply chain and inance -teaching candidates a solid understanding of each function and how it contributes to trading partner collaboration success. Learn more and enroll today
[divider]
Kraft Heinz 'big bets' Gaining Traction in U.S.
Source: (Food Biz News May 5, 2016)
"Big bets" are defined by the company as innovations that receive more assessing and consumer insights before launch.  "Within organic growth, pricing was flat, reflecting pricing gains across most categories despite headwinds from deflation in key commodities," said Paulo Basilio, EVP and CFO".
Learn more
[divider]
View the Full Lineup of POI 5 Leading Events for 2016
Please take a look at what is next on the full POI Summit schedule on our upcoming events page. Save the dates, and advise your cross-functional team members.
[divider]
Fairway: The Risk of Going Public Without Profits
Source: (Fortune May 6, 2016)
Though it claimed its high-volume stores were among the most productive in the industry, there were several red flags. It wasn't profitable. Same-store sales had slipped pretty badly for the most recently two fiscal years: down 5% in 2011 and 7% in 2012. Average net sales per store per week tumbled from $1,642 in fiscal 2009 to $1,246 just

four years later

. Learn more
[divider]
Note: The presentations from the POI Spring Summit are available on the POI Website
"Thank you again for having Mike and me out.  We gained a firm appreciation for what the institute is doing and how we might glean tremendous learnings moving forward.  We enjoyed sharing our experience w/ the audience as well."
Ryan Van Fleet, Director, Business Insights and Planning
New Belgium Brewing Co.[/two_third]
[one_third_last]
 POI Perspective
No Journey is completed without commitment, great planning, tough decisions, and overcoming adversity.  This journey is completed with the bold, great people that make up the 200+ Attendees at POI European Summit this week in Brussels, BE. It is with great pride and excitement that we welcome you to the 2nd Annual Promotion Optimization Institute (POI) European Summit. As we celebrate
our eighth year, the theme of this Summit centers on collaboration and execution, both of which are foundational elements of optimization. Presenters, engaged participants, new attendees, and those returning attendees, always experience something unique at POI. At this summit, you will have the privilege of meeting and networking with the brightest and action-oriented individuals who are leading
experts at Global Brands and Banners, plus leading solutions.
The tragic events that occurred here March 22nd were terrible, our thoughts continue
to be with all those affected, but at the same time they bring us obligations. They
mean we have to focus on what is critical. Your commitment and presence here gives
immense hope to our entire industry that we will succeed together when faced with
any adversity. POI is making a $10,000.00 donation to Red Cross of Brussels in honor
of the victims and families in Brussels.  I continue to be impressed by you, along with
the strength of this growing community, which makes up the POI. That growth is
demonstrated with over 30% of you who are new to the POI Summit experience.
POI continues to lead by example; innovating, and taking bold steps globally, plus
investing in opportunities that serve our membership. What excites us about the
road ahead — is everything! We are building on our successes in Europe, plus our
Latin American Summit July 19-20, and Retail Execution Summit in September, 2016.
You'll experience POI's leading research here, and how we anticipate working closer
with you around best practices.
The Certified Collaborative Marketer CCM™ is designed for continuing education,
including mastery of the collaborative skills necessary to succeed with trading
partners. Together with the POI Board, we have again constructed for you the
most advanced and relevant program for your professional development, and your
company's benefit. Each consecutive POI Summit includes your requests and our
collective vision for collaborative promotion optimization (CPO).
We thank every speaker, board member, and sponsor who is contributing their time,
experience, commitment and leadership. As you have in the past, please make the
time to personally engage with them throughout the summit and create at least
7-11 new relationships. I'd mostly like to thank all of you for placing your trust and
support in POI and this amazing team.
Let's enjoy Brussels!
Yours sincerely,
Mike Kantor, Dale Hagemeyer
and the entire POI Team
[/one_third_last]
[divider]
POI Pulse is read by over 4500 Retail Merchandising and CPG Marketing Executives.
[divider]
Sponsors of this week's issue of POI Pulse:
[divider]
[one_third]

[/one_third]
[one_third]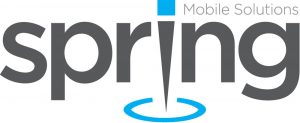 [/one_third]
[one_third_last]

[/one_third_last]
To advertise, reach us at: mkantor@p-o-i.org or call 914-319-7309
[divider]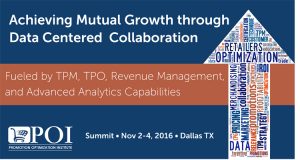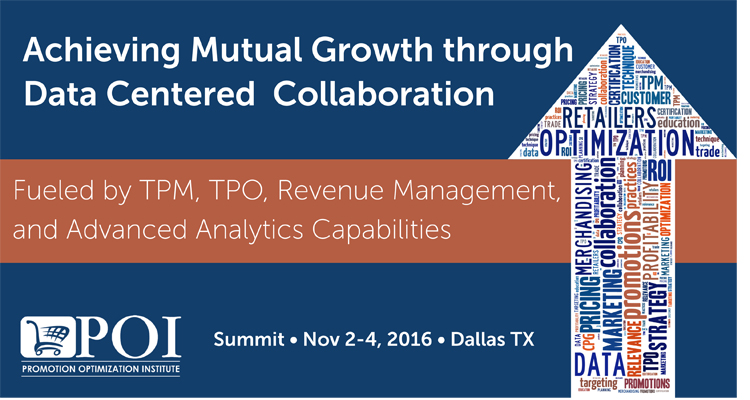 [divider]
Career Opportunities
If you have a relevant opportunity, list it in POI Pulse, reach us at
info@p-o-i.org
Red Bull
FINANCIAL ANALYST, PRICING
The primary goal of the US pricing team is to develop and analyze strategies to maximize revenue, profit, and maintain a healthy pricing architecture. The Trade Pricing Analyst will be responsible for assisting in development and review of pre and post promotional analytics (ROI), trade promotion funding, pricing architecture, and in market trade activity performance reviews. Learn more
Upcoming Events
Collaborate globally, and execute locally.
Winning with Promotion Optimization in Latin America