POI Pulse September 5, 2016 PUBLISHED BY PROMOTION OPTIMIZATION INSTITUTE
Visit www.POInstitute.com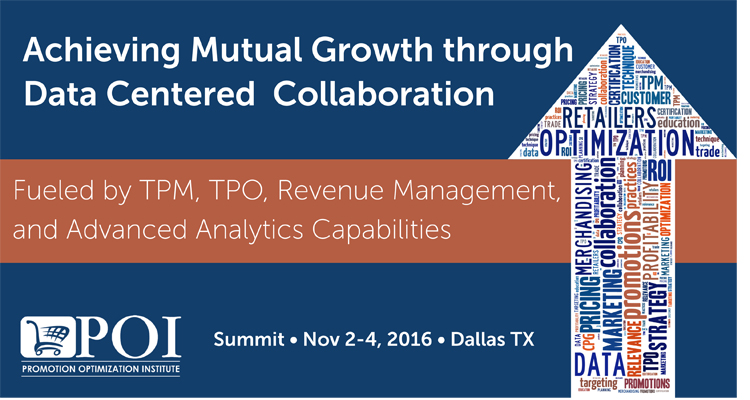 View the preliminary agenda with Meijer, Georgia Pacific, Bimbo Bakeries, Plated.com, etc. here, and Register Today!
Nestlé Waters Preps For Halloween Marketing

Source: (Geomarketing September 3, 2016)

"We're analyzing all the trigger points that send consumers on what we call a 'Welcome Journey,"' says Courtney Stacks, group marketing manager, Strategy & Business Development at Nestlé Waters North America. "Every consumer is different," she says. "One may come to us from search, another may approach us after seeing a promotion in a store.

Learn more


Meijer Connects with Customers and Delivers
Source: (Fox2 Detroit September 2, 2016)

Meijer customers located in the metro Detroit area can sign up for the Shipt smartphone app to have purchases conveniently delivered right to their homes. "This is about giving our customers the gift of time," says Art Sebastian, the Director of Digital Shopping. You can learn more about the new service from him in the video player above.

Learn more and meet Art Sebastian at the POI Fall Summit in Dallas

Register now to join Coca-Cola, Mondelez, Kimberly-Clark, Cargill and Others to Gain Competitive

Advantage with Exceptional Retail Execution at POI Summit

September 25-27

, Saint Louis, MO.

Join your peers, and invite your sales force enablement, merchandising, pricing execution, retail marketing, and Distributor colleagues to join POI in Saint Louis, MO. at the

Retail Execution Summit

on

September 25-27

. Leaders joining us include:

Michael Foods, Bimbo Bakeries, Galderma, General Mills, Pinnacle Foods, Hershey's, Colgate Palmolive, Acosta, Evolution Fresh, Rich Products, Diageo, Nestle Purina, Edgewell, Mondelez, 7-Eleven, Energizer, Mars, Cargill, Starbucks, Kellogg, AB Inbev, Coca-Cola, Deoleo, Kimberly-Clark, RB, P&G, Biscotti Bros. Schnucks Grocery, PepsiCo, and more.

View the preliminary agenda here, and register today

POI Research – Strategies for Improving Trade Promotions and Retail Execution
Source: (Mercury News August 25, 2016)

Seek to enable all of your trade promotion related processes. We still see a large number of activities that are done in spreadsheets instead of through a system. Evaluate all of your processes when choosing a TPx solution. Adding spreadsheets to compensate for inadequacies in your system of choice only adds cycle time, complexity, and the possibility for errors. A great Labor Day read…

Learn more, and access the research

How Leaders Maintain a Front-line Focus

Source: (HBR September 2016)

These four practices can help you stay in touch with, and focus on, the front line. That's a powerful differentiator in the world of luxury hotels, of course, which is a high-touch consumer business. But it can help all sorts of companies. Think, for example, of the "Orange Apron Cult" at Home Depot-the empowered associates on the floor who provide advice to customers and are a key component of the company's success.Learn more

Access the free webinar

to review the key insights from the POI 2016 Retail Execution Panorama.

View Now

How AB InBev, Morningstar and Others Use Instagram Feature

Take a look at how a handful of brands-including RTO+P's work for Morning Star Farms and Reyka Vodka-are using the feature below. Note: To see the zoom feature in action, click on each post from a mobile device, open it in the Instagram app and pinch and zoom across the screen.

Learn more

Registration is Open!! POI Fall Summit

– Achieving Mutual Growth through Data Centered Collaboration, Dallas TX. Make your plans now, as we are building another world-class agenda, including Meijer, Bimbo Bakeries, Georgia-Pacific, Johnson & Johnson, Plated.com, and more.

Learn more

Next Gen Store Execution: Keep Your Store Relevant with Image Recognition

Source: Trax Image Recognition August 2016)Brick-and-mortar retailers are putting an unprecedented premium on delivering customer experience that will drive loyalty and lifetime value. To be relevant to shoppers, retailers need to evolve from using traditional store monitoring methods to a smarter, data-driven process that offers deep actionable insight into operational challenges at the aisle.

Learn more

Sobeys Enacts Price Cuts in Western Canada

Source: (Supermarket News

Sept. 6, 2016

)

The price cuts represent the first in-store execution of the Stellarton, Nova Scotia-based retailer's "Simplified Buy & Sell" initiative, which officials described as a "rebalancing" of its promotional and a everyday shelf pricing, enabled in part by renegotiating with suppliers.Learn more

Enroll Today and Become Certified as a Collaborative Marketer

w/ POI at Saint Joseph's University

Source: (POI-Next Orientation is

December 16-17, 2016

)During this 16-week self directed program, expert faculty expose participants to the key management levers that drive organizational success. The program begins by exploring how organizations develop and implement strategy.

Then, core functional areas of business are explored – from sales to marketing, to supply chain and finance -teaching candidates a solid understanding of each function and how it contributes to trading partner collaboration success.

Learn more and enroll today

Learn how you can receive a complimentary pass to an upcoming POI Summit to experience TPx and Retail Execution Success first-hand. Write Mike Kantor atmkantor@p-o-i.org with the subject "POI Upcoming Summit Pass"

POI designed the Retail Execution Vendor Panorama to help consumer goods companies and their distribution partners execute at the individual store level because if the product is not available, merchandised correctly, and promoted effectively, the consumer will likely purchase from a competitor. In a

POI 2015 TPx and Retail Execution Survey

of 75 consumer goods companies of varying sizes, one third of those surveyed said they did not execute at the store level well. Only 20 percent responded that they were executing at the store level well.

Key Insights from the 2016 POI Retail Execution Vendor Panorama and recommendations from the 2016 POI Retail Execution Vendor Panorama

In order to execute effectively, the Panorama has a number of recommendations including:

– Prioritize functionality above delivery method. The lines between SaaS, managed services, hosted private cloud are blurrier that ever. Consumer goods companies' first decision is whether they will be customizing their solution since that will help determine where the technology will physically reside.

– Prioritize capabilities that will help users to be more effective. The capabilities companies need to prioritize include retail activity optimization, image recognition, guided selling, social selling, gamification, voice recognition, and in-flight analytics.

The POI 2015 TPx and Retail Execution Survey

found that 80 percent of respondents do not have the sell more capabilities which in turn provides companies who have sell more capabilities a significant competitive advantage.- Recognize that a single solution is not likely to meet global needs. There is just too much disparity in price, suitability to local requirements, and availability of support to be able to do so. POI has found that most global companies utilize three to five solutions.- Don't neglect the needs of managers and office-based personnel. POI has found that some solutions are quite mature for field users but can have significant limitations for those who have other roles.

– Ask for best practices from your vendor. The POI 2015 survey found a wide disparity between expectations for best practices and what best practices were actually delivered. Make sure to find out the background of the individuals who will be delivering the best practices. Then document the best practices requires and make this part of the scope of work.

Vendor Evaluation for POI Best-In Class

In the 2016 POI Panorama, 21 solutions from 20 vendors were evaluated. Sixteen capabilities from each vendor were analyzed and compared consisting of: company viability, geographic strategy, market responsiveness and track record, deployment capabilities, market understanding, vertical and industry strategy, partner leverage, company vision, product aptness and flexibility, delivery flexibility, solution completeness, offline capabilities, user experience, analytical capabilities, product vision, and configurability.

Learn more

Have a sensational Week!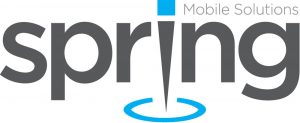 POI Pulse is read by over 4,500 Retail Merchandising and CPG Marketing Executives.
Sponsors of this week's issue of POI Pulse –
To advertise, reach us at: mkantor@p-o-i.org or call 914-319-7309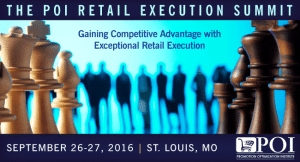 Register Today to join 150 Manufacturers and Retailers!<
If you have a relevant opportunity, list it in POI Pulse, reach us at
info@p-o-i.org
Business Analyst
Sequoya Group, Inc.
Develop and document the project scope, objectives, and research approach for large-scale, custom research studies based on interviews with managers and subject matter experts, secondary research, and an evaluation of the business situation
Establish research methodology, study specifications, procedures, timelines, and necessary tools for effectively and efficiently meeting research objectives. Learn more

Nestlé Waters North America


Trade Promotion Optimization Manager
In order to optimize NWNA trade spend efficiency we are looking for managers who will support the financial analyses at the pack, account, and channel level. Data from a variety of sources is fed into an Excel-based Trade Spend Optimization tool and will require analytical insight and recommendations on optimizing efficiencies. Managers will work primarily in Excel to develop insights and recommendations and will develop strong relationships with the Sales Finance team and Sales Account Managers to ensure positive optimal performance of Trade Spend.
Learn more
Upcoming Events
"Gaining competitive advantage through exceptional retail execution"