Part 2 of a several part series based on the Promotion Optimization Institute TPx and Retail Execution Survey published in January 2016. Click here to read Part 1.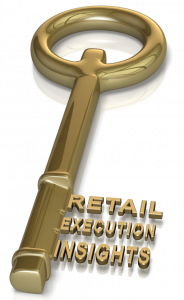 Planning the right product assortment and a strong lineup of promotions means little if plans don't get executed correctly and field sales personnel don't have the right tools to understand what the issues are and to address them appropriately.
"Winning at the shelf" is not just relevant in the modern trade. Execution with the traditional trade is a significant opportunity in emerging markets because of the amount of growth therein.
Technology is only one component of addressing opportunities around promotion and distribution of consumer goods. Other factors include change management, providing best practices, and having appropriate support available in local markets.
Having a single, global solution for retail execution and monitoring is much more aspiration than reality due to disparities in solution cost, underlying business process, and ability to provide localized support.
Do you want to learn more? Join us at the POI Retail Execution Summit September 26-27 in St.Louis.

Learn more at the Retail Execution September 26-27, 2016
"Gaining Competitive Advantage with Exceptional Retail Execution"