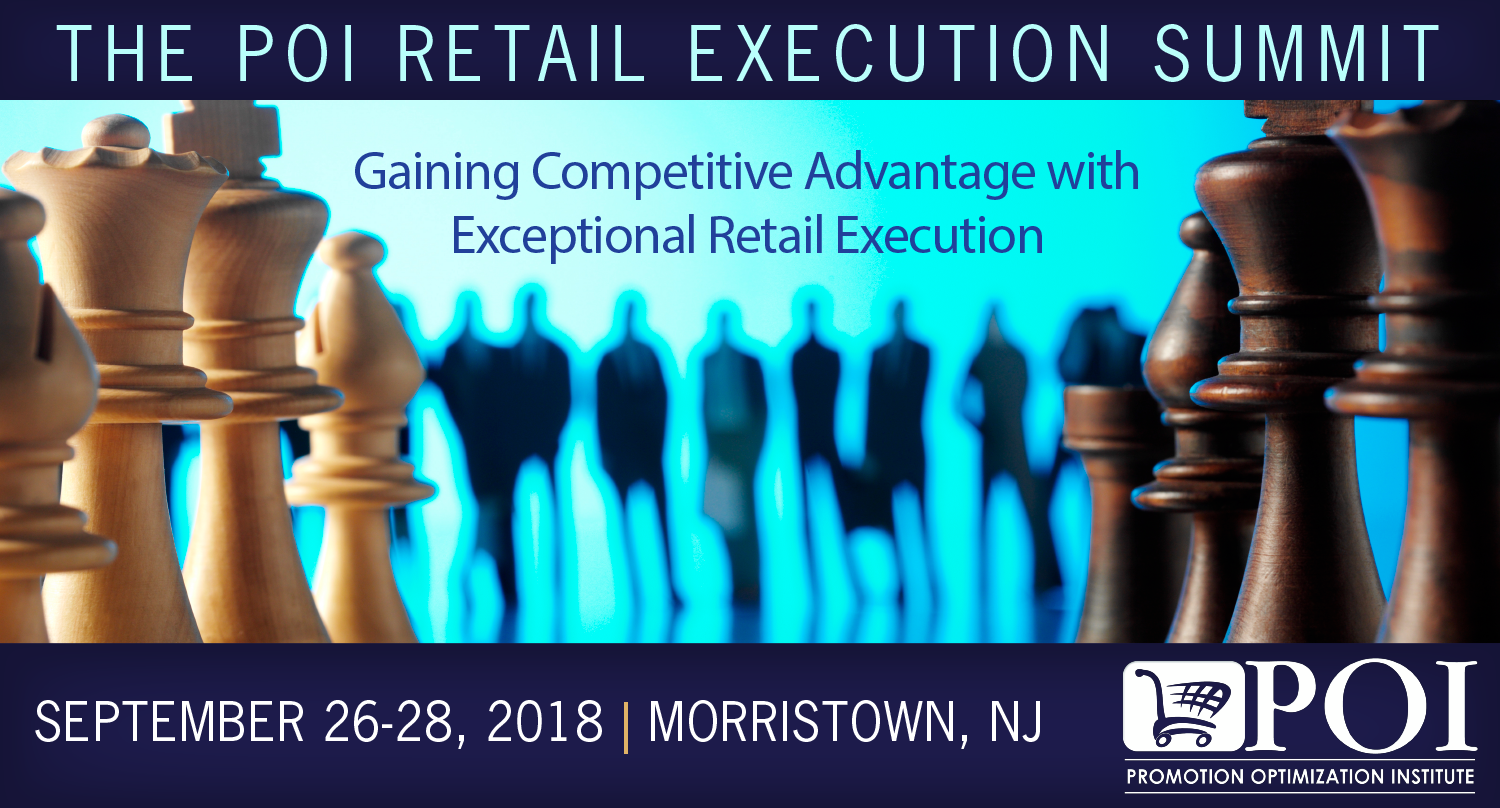 POI Pulse Guest Column
In anticipation of a major promotional launch, CG companies plan compelling sales collateral and a set of economic enticements aimed at winning existing shoppers and persuading potential customers who currently buy competitors' products. However, you may be missing one critical piece of the puzzle – timing.
It's not just about what you have to offer – it's also about when and where your promo offer will stand the highest likelihood of success.
This is especially true when a potential customer would be most inclined to consider switching could mean the difference between a successful or unsuccessful promotion. Guesswork will not help you win new business. Instead, let the data point the way – from the ground up. You have the data. What you need is a rigorous process to use it effectively.
Right Product, Right Customer, Right Time
For companies with thousands of products and thousands of customers, the potential number of product-customer configurations around key value drivers like price and promotional benefits is exponentially massive – too massive for simple human computation. TPO offers a way to tease valuable insights out of the data that you already have so that your promotional spend has the best chance of connecting the right customer with the right product – at the right time. The Promax Optimize solution takes your promotion returns to a new growth trajectory with ROI Analytics and Predictive Planning complemented by insights from skilled CPG domain experts and data scientists.
Promax TPO has predictive planning capability – giving users the ability to quickly and efficiently conduct 'what-if' analysis to model different promotion scenarios and review systematically generated business outcomes to determine the best combination of promotional inputs. It enables a powerful planning and analysis ecosystem that can be tailored to the needs of each business stakeholder.
In today's environment of the connected, "digitally enabled shopper," CPG companies and retailers need to know how to translate the rich downstream data into actionable demand signals. Next generation cell phone applications exist to inform shoppers where to get the best prices for products that they can now scan with their digital devices. CPG companies and their retail trade partners should strive to partner and advance trade promotion optimization initiatives to leverage these shopper level demand signals. Analysis of customer loyalty data can provide insights into the buying patterns and preferences of target shoppers. Additional data analysis could give marketers and retailers insights into which product positioning messages and value propositions, would be most effective with target shoppers. Retail promotions with a focused affinity marketing approach will typically provide significantly better results than the traditional broad-based "temporary price reductions." In the rapidly changing consumer goods industry, there is an emerging consensus that the ability to transform data into useful insights is the "mission" critical requirement. Effective trade promotion optimization tools enable the processes and the business competencies are reviewed in this whitepaper that are required for successRead the complete paper with examples here to learn more