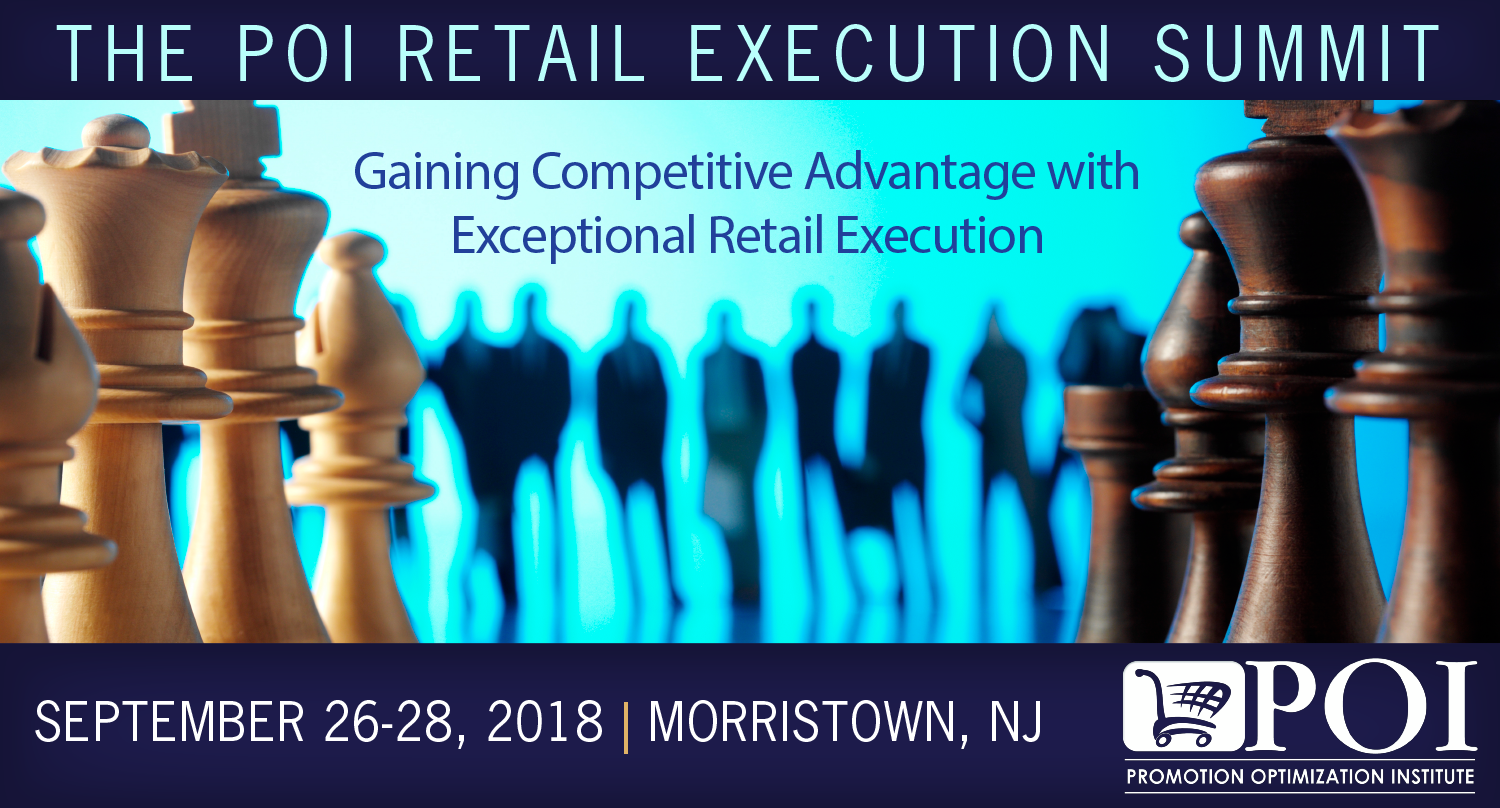 POI Pulse Guest Column
The Capabilities You Need Now

Here comes Gen Z. They're unlike any generation you've met before. Gen Z's views and values are strikingly different from those of their immediate predecessors, the Millennials. To Gen Z, Twitter and Facebook are old news, and a mention of email earns you nothing but a blank stare. They communicate via Snapchat, and their go-to source of information, inspiration and entertainment is YouTube.
Their buying habits are just as different as their media choices. A large percentage of them prefer unisex stores and disdain gender-specific products. They place a high value on authenticity, and they bristle at any hint of condescension or phoniness. Traditional advertising will fall flat when it comes to Gen Z. When they want product recommendations and shopping suggestions, social-media influencers and friends are their go-to source.
You want to sell to this generation. Not only do they control $44 billion of buying power, they strongly influence their parents' spending, even if they've already left the nest. Additionally, Gen Z are setting the pace for all generations when it comes to technology and its use.
Meeting their high expectations is the surest route to thrilling everyone else. But reaching them requires a highly evolved commercial organization that features strong analytics capabilities, clear visibility into promotion spending and the return it generates, and an up-to-date marketing mix. This organization will be adept at selling outside traditional channels and meeting consumers where they shop.
The capabilities you need now
To address changing expectations of both consumers and shoppers, the most successful companies are enhancing their commercial capabilities in three crucial areas: commercial analytics, pricing and promotion, and sales support.
Commercial analytics
The field of commercial analytics has evolved rapidly in recent years, accelerated by emerging technologies such as artificial intelligence (AI), machine learning and the Internet of Things (IoT). To make the most of these technologies, many consumer products (CP) companies are studying the playbooks of leaders in other sectors and applying what they learn to their own operations. Netflix is showing how to use AI both to make viewing recommendations to subscribers and inform the development of new content. An analogous application in CP would be to make product recommendations based on previous purchasing behavior and use the same data to guide new product development.
CP companies can use similar applications to improve product functionality and durability and contribute to new product development.
Pricing and promotion
CP companies are beginning to adopt broader approaches to managing pricing and promotion. Rather than look only at promotion spending, they're widening their focus to account for all gross-to-net spending including new item listings, payment terms, damaged or unsaleable goods, supply chain allowances and other trade terms. One CP manufacturer is developing innovative performance-based promotion programs with its retail partners, which in EY's analysis can potentially generate operating income improvement of $15 million to $30 million.
In addition, companies are reallocating some of their trade spend from traditional channels to the digital/online world. See full article for examples of initiatives have enabled the companies to generate a 26% average profit improvement.
Sophisticated, data-rich analytics
help CP companies optimize pricing and promotion and support dynamic customization of its offers. For example, one leading European grocery retailer runs simulations of different pricing strategies.
See full article for case examples.
Sales support
To attain the agility and flexibility needed to respond to rapid shifts in shopper tastes, preferences and behaviors, CP companies are adopting new models of organizing and locating their sales support functions and expanding their remit.
Shared services centers and centers of excellence can significantly improve both the effectiveness and efficiency of sales support functions by standardizing methodologies and housing specialists in a single location. Some centers are employing digital technologies such as robotic process automation (RPA) and AI to produce more timely and accurate invoices, calculate discounts and deductions, and perform return on investment analyses. Although only a few companies so far are undertaking intensive initiatives to adopt these models and technologies, they're likely to proliferate widely throughout the CP sector as more and more companies recognize that digital capabilities are a key enabler of sales organizations of the future.
See full article for case examples.
There is no question that Gen Z is forging a path through life that is unlike that of any other generation. Realistic but highly ambitious, tolerant and inclusive, adventurous but pragmatic, they are less swayed by traditional advertising approaches than their predecessors. Looking to make a positive impact on society in every activity and interaction, they seek out brands and products that reflect their aspirations and satisfy their demand for authenticity, as well as a good deal. They're as price-conscious as any Millennial but more likely to read the fine print covering warranties, shipping costs and return policies and factor those considerations into their price comparisons.
Learn more 
Authors:
Gary Singer
Partner/Principal, EY
+1312-925-5101
Marcie Merriman
Executive Director, EY
+1614-325-9192