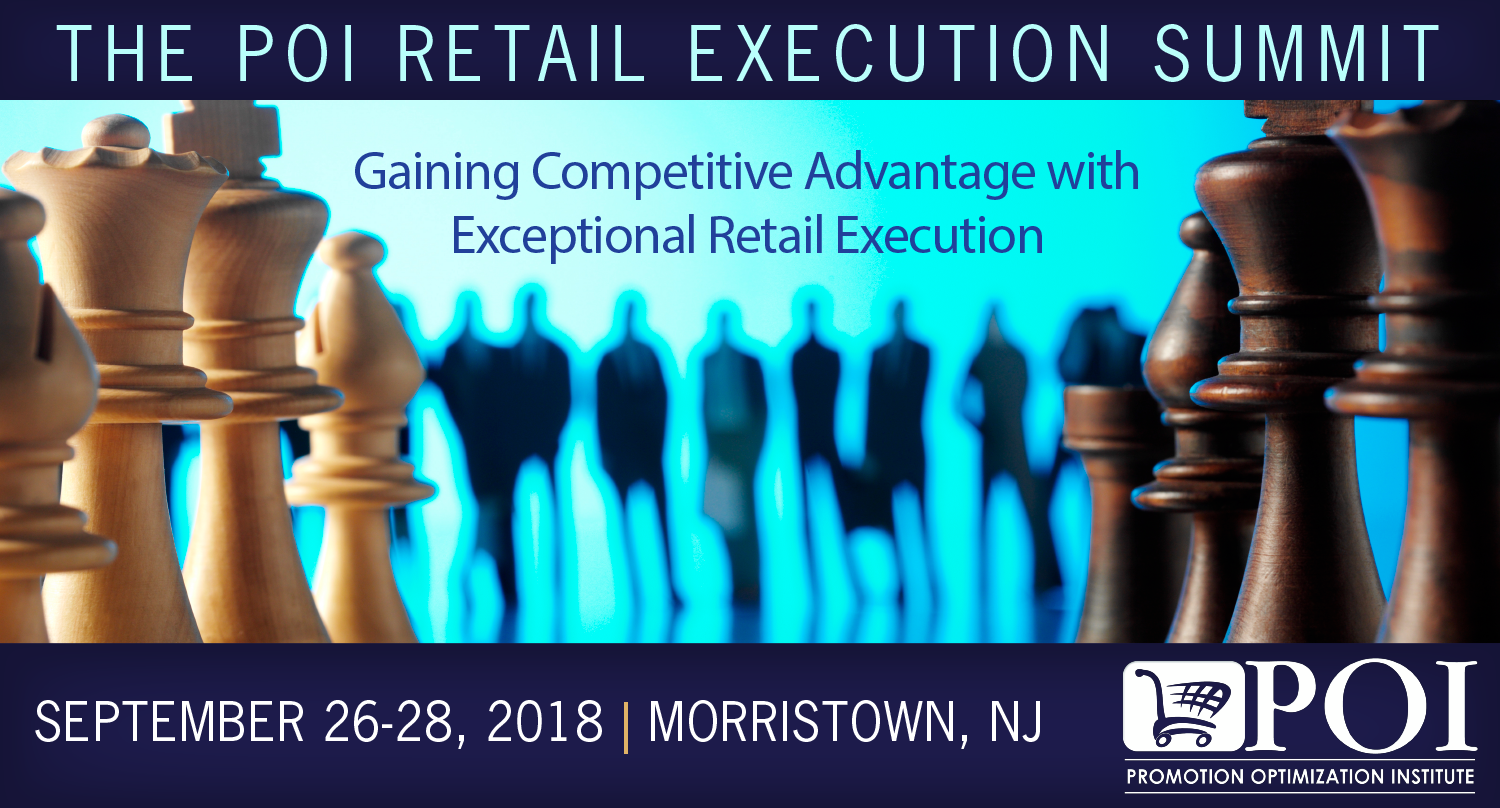 Just released – POI suggests the following strategies for improving your trade promotions:
Seek to enable all of your trade promotion related processes with technology
We see a large number of activities that are done in spreadsheets instead of through a system. You are not alone in this regard. Our survey shows that 91% of respondents augment TPx functionality with spreadsheets. We recommend that you evaluate all of your processes when choosing a TPx solution. Adding spreadsheets to compensate for inadequacies in your system of choice only adds cycle time, complexity, the possibility of "multiple versions of the truth," and increases the chance for errors.
Prioritize functionality above delivery method.
The lines between SaaS, managed services, hosted private cloud, and public cloud are blurrier than ever. We believe that having the right functionality to deliver insights and build more effective promotions is much more important than how a technology is delivered. Furthermore, as POI watches trends in the industry, there is a significant movement towards the cloud.
Select capabilities that will help users to be more effective and efficient
. Otherwise, why spend the money? 92% of survey respondents said that the "entire process of creating a promotional plan, from budgeting to planning to execution to settlement to post event analytics, takes a burdensome amount of time." Therefore, the user experience should trump all other considerations, including low price points and promises of easy integration.
Ask for best practices from your vendor.
The POI 2018 Survey found a wide disparity between expectations for best practices and what was actually delivered. Many vendors can help to assess current gaps in your processes, enable best practice discussions, and facilitate gap closure efforts. This is a differentiator amongst the vendors and critical to improving your promotional execution. Also, find out the background of those who are expected to deliver them to ensure that they are indeed subject matter experts. Then, document precisely the sort of best practices you are looking for and make this part of the scope of work.
Don't underestimate the need for change management. Whethermoving from spreadsheets to a server-based system or implementing optimization capabilities, getting people to embrace change is vital.
Market Overview
This is a critical time in the marketplace because many ongoing issues like effectively managing trade promotions still persist. Additionally, there are changes in market dynamics with blurring channels and ecosystems. We note some of the following trends, which merit focus from CG manufacturers:
More solution options exist than ever before. In this report, we have evaluated a total of 23 vendor solutions. We continue to see more "localized" solutions that focus on specific geographies such as Europe or North America. We have not seen any consolidation
among vendors in the last year, which is largely a good thing for users of these solutions because of the tendency to force adoption due to unsettling of technologies or merging of platforms.
Deeper analytics, better user experience, and capabilities for optimizing promotions through predictive models are key differentiators that are highly sought after. We consistently see this in case studies of success.
Post event analysis is often overlooked or an afterthought when considering the entire trade promotion cycle. However, we have seen this addressed more recently as either something requiring a specialty tool or as having higher weight in the selection process. Because most CG companies are only able to evaluate the top 2-3 promotions at their key 5 vendors, you have an opportunity to gain a competitive advantage by evaluating a greater number of your promotions.
Learn more, access the complete report, including achievements for POI Best-in-Class!
POI Summits:
Multiple times a year POI brings together manufacturers, retailers and vendor leaders to work through the dynamic CPG opportunities & challenges together. Sharing between the manufacturers and retailers is exceptional. You just can't take this journey alone.
Join the CPG thought leadership movement:
Collaborative Marketing Driven by Data Analytics
, November 7-9, 2018 in Dallas, TX. Topics: Trade Promotion efficiency and effectiveness, ROI, Trade Optimization, Revenue Gross Management (RGM), eCommerce, Advanced Analytics including AI and much more.
What are you doing to proactively and agilely prepare your organization to lead and win?
Come join us…