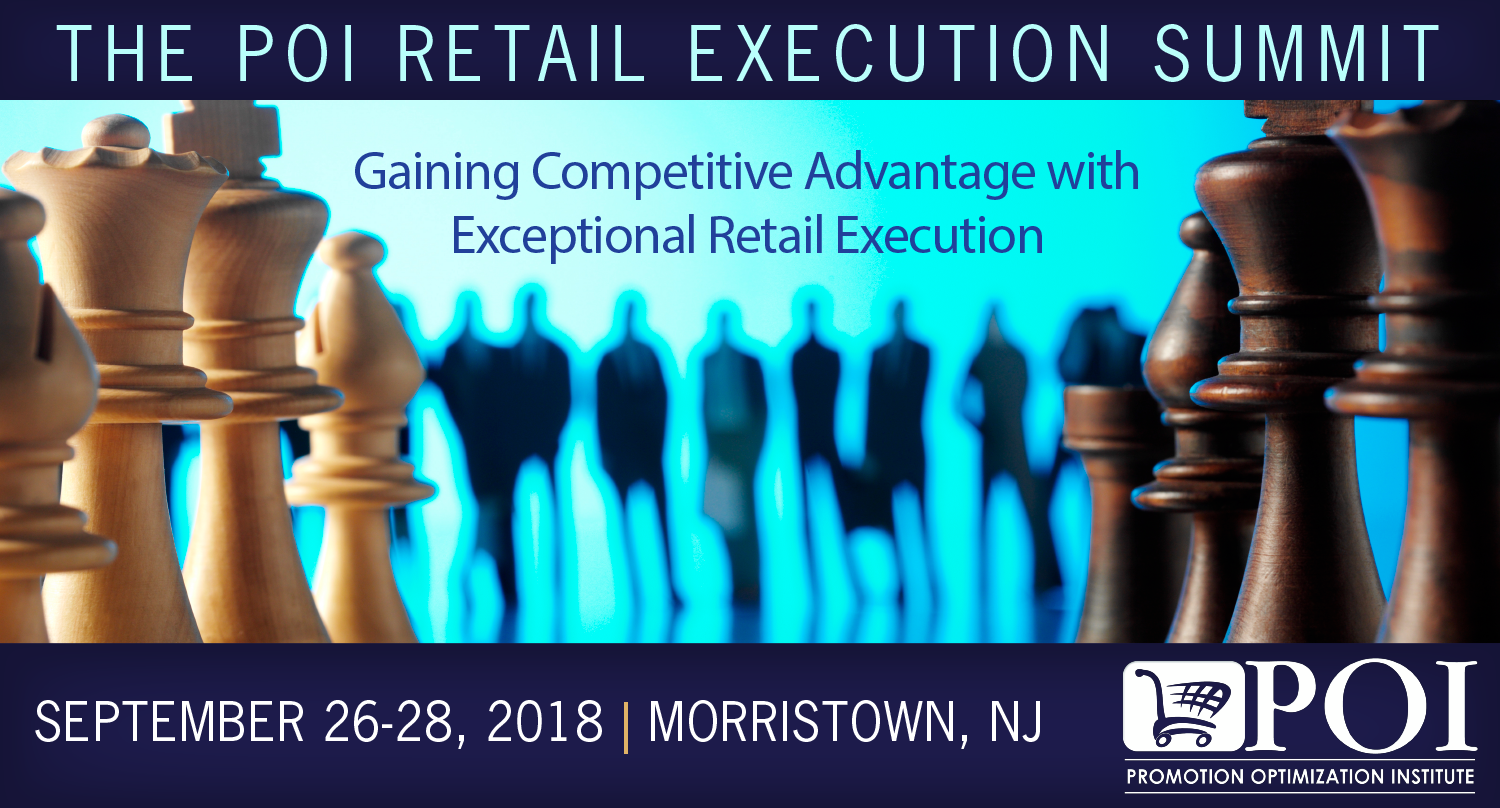 Introduction
The Promotion Optimization Institute (POI) is specifically focused on how to "switch on growth" with the knowledge that consumer goods (CG) companies can improve how they execute at the retail store level through a combination of best business practices and enabling technology. Although Retail Execution has received varying levels of focus for decades, we know empirically and through the annual POI Survey process, that three primary opportunities still exist because:
Manufacturers are less satisfied with their execution than they were 2 and 3 years ago as evidenced through survey data.
On shelf availability has declined in the last 5 years.
The promotion cycle as a whole shows more losses than wins as spending has increased and ROI has decreased.
We will examine this switching on growth opportunity more in depth through our own industry learnings. We will also utilize POI Survey data throughout this document and provide a reference to it at the end.
Analysis
We see huge potential for CG companies that can master a few areas of execution as they are better ableto understand what is happening at the store level and execute against it. This has to happen at for both store and market levels.There are pockets of improvement that we are seeing the CG industry embrace so we will focus on them first off to help you build your own framework for how to switch on growth through the aspects that are currently working. We will treat these one by one as follow:
Balancing global and local requirements. Despite how "flat" the world is it is still relatively diverse. Direct store delivery, van sales, merchandising, and distributor management have enough unique requirements that it is simply not practical for a CG company to try to adapt one go-to-market model to cover others. And, there is no reason to compromise because there are solution options that can cover all requirements with a single back-end. We see this working well today provided that CG companies don't try to force one go-to-market format onto others. You have the right to demand the right set of transactional and analytical capabilities for each route to market. Therefore, we don't recommend a checkerboard of solutions.
We do recommend building a matrix of go-to-market models and the templates that they have for sub-markets within regions (example: Japan, Australia and Indonesia are all part of AsiaPac, but are quite diverse) that can cover your needs. We also recommend focusing on vendor(s) that have demonstrated expertise in local markets instead of hoping that one that has been successful in India can meet your needs in Canada.
Full offline capabilities for inflight and other analytics.We call this requirement out specifically because of the value that lies in being able to make decisions at the specific outlet level if the off-line capabilities. We have seen some very interesting examples of how insights can be brought to bear at the outlet level. However, our POI 2018 survey showed that only 35% of respondents say that their off-line needs are met, and within that 18% said that they were "somewhat" met, which indicates a pretty low level of satisfaction.
More telling, however, is that the satisfaction level declined by 16 from prior year as more B2B selling solutions have entered the market with solutions that are not adequate for the CG market place. This is a difficult area to test for during product demos so we recommend that you build out pilot scenarios with the depth and breadth of data that will fully test off-line capabilities. By doing so you can join those companies that achieve better execution while in the field.
Sales effectiveness and efficiency enablers. These are designed to help all of your field sales personnel to more closely mirror the talent of the very best through the use of technology. We continue to see them as valuable and most are trending positively.
Access the full White Paper here