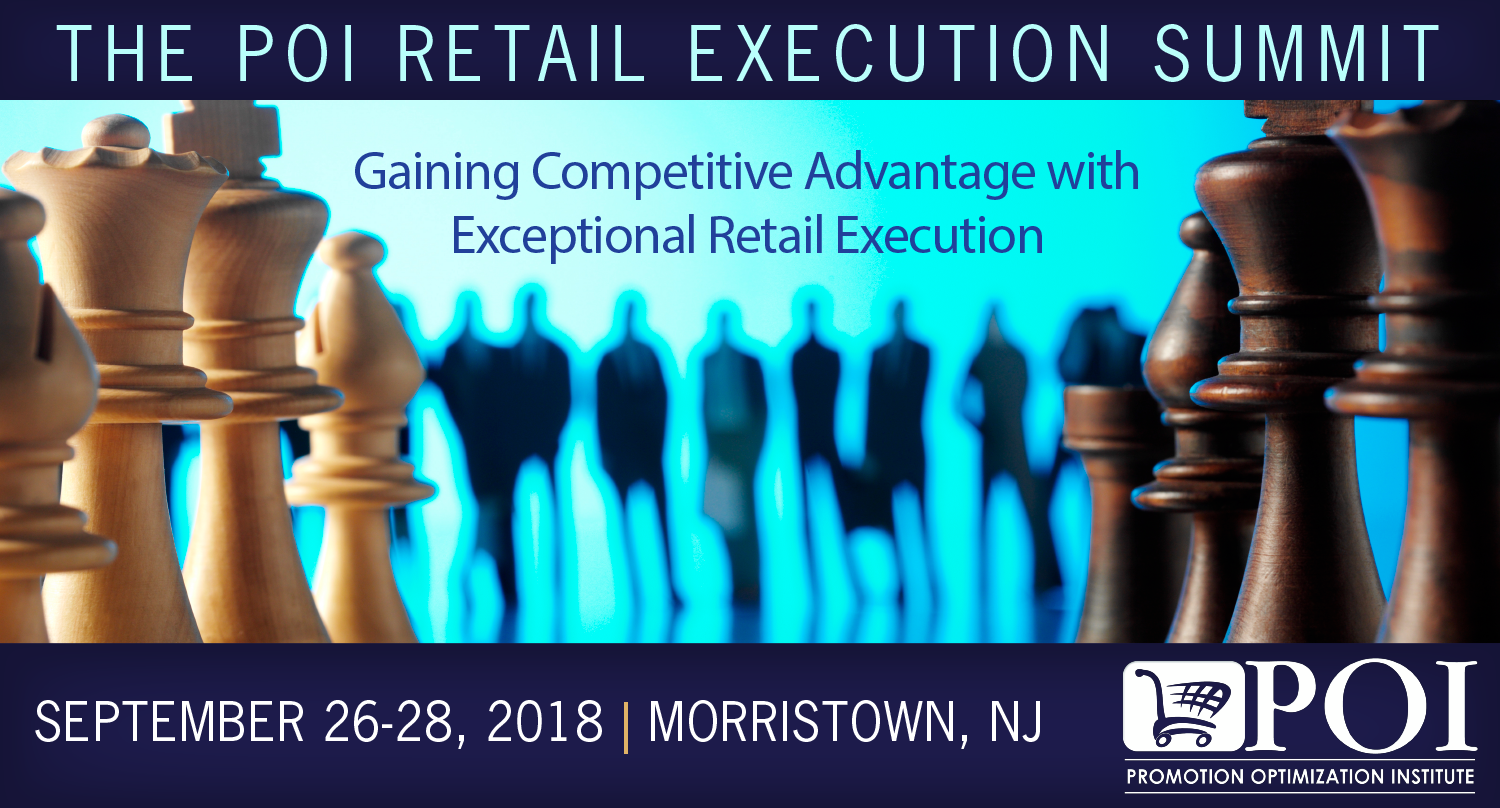 Case Study on Personalized, Better Executed Promotions:
Household Cleaning Products Manufacturer
Situation:
A top household cleaning products manufacturer was merchandising a seasonal quarter pallet display program in Target stores and wanted to evaluate the in-store execution of the vehicle as well as measure its effectiveness when executed properly.
Approach:
Program Design
* Define goal: understand true display compliance to promotion planner and the effectiveness of the quarter pallet vs. other display types
* Align on key metrics: Display compliance, sales lift, Promotional Program Value (PPV – Lift off of display vehicle as compared to the cost of the vehicle itself)
Program Implementation
* Measured display compliance on various display vehicles in 2015
* Performed promotional insights assessment to understand sales impact of the display when executed properly
* Modeled a PPV analysis to demonstrate the value of each types of display vehicles, with the quarter pallet in particular
* Manufacturer utilized all data analysis (display compliance %, sales lift impact, and PPV) to secure the retailer's commitment for additional focus on the quarter pallet display program for the 2016 season Results:
* Display compliance on the quarter pallet display vehicle in 2015 was 32%
* When the quarter pallet was executed to plan, it generated a 227% sales lift over stores that did not execute the display
* The quarter pallet generated a higher lift than other display vehicle types (161% sales lift)
* Quarter pallet ROI equated to $7.25 for every dollar invested on the display vehicle
* Based on this compelling anecdotal evidence, the retail buyer authorized an incremental quarter pallet in all store locations
* In addition to the authorization, the retailer heightened focus with store operators in 2016 and as a result, display execution increased YOY from 32% to 73% on that particular quarter pallet Next Steps:
* Extending the same analysis for all top SKUs within the company to drive improved performance in additional categories The ability to show the buyer at Target Stores where the opportunities were in advance and then effectively manage against them was not only successful on an increased ROI basis for the 2016 season, but will also set the stage for more collaborative merchandising efforts later on. 
Learn more
L'Oréal to Marry AR and Personalization Source: (The Drum June 18, 2018)

"At the heart of our digital strategy is the notion of personalization and having those interactions with people," L'Oréal's CDO, Lubomira Rochet explained. 
Learn more
AB InBev's First Blockchain-Based Mobile Ad Campaign Source: (FoodDive June 21, 2018)
 "As the world's largest brewer and brand builders, we take our responsibility for the stewardship of the category seriously through our approach to advertising and the ways we create meaningful experiences for consumers with our brand content," AB Inbev's Herscovici, Global Mktg VP, said in a statement. 
Learn more
Save the Date!  POI Fall Annual Summit in Dallas, TX, "Collaborative Marketing Driven By Data Analytics", November 7-9, 2018
We're back at the Westin Galleria! Join us and 300 CPG and Retailers peers!  Attendees include: Pepsico, Sargento, Rich Products, Bellisio Foods, Massimo Zanetti, DPSG, Musco Family Olive, Daisy Brand, AAFES, Johnsonville, Kimberly Clark, Ajinomoto Windsor, Walgreen's, Blue Buffalo, Pinnacle Foods, Del Monte Foods, Duane Reade, ConAgra, Ainsworth Pet Nutrition, Red Bull, Hormel, and more!
Kraft Heinz SVP: Creating Noise that Furthers a Brand Source: (FoodDive June 22, 2018)
Like many marketers, Kraft Heinz is trying to figure out how these efforts translate to long-term sales for brands, but believes it is seeing some positive signals. Heinz Ketchup, for example, is growing 5% year-over-year, an impressive number considering its longevity in the marketplace.
 Learn more
Join Kellogg's, J&J, Mondolez, Kimberly Clark, Conagra, DSM Brands, Giant Eagle, Red Bull, Pinnacle Foods,  Starbucks, Hormel, Del Monte, Mondelez, PepsiCo,Church & Dwight, Colgate-Palmolive, Coca-Cola, Constellation Brands, Ajinomoto Windsor, Bellisio, Rich Products, Sprout Foods, Food Lion, Nature's Bounty, Blue Buffalo, Bellisio Foods, and more!
Kroger's Online Sales Are Up 66%
Source: (CNN Money June 21,18)
People are increasingly buying groceries online. And many retail experts believe the digital supermarket battle will come down to Amazon versus Walmart. But Kroger has something to say about that: Not so fast. 
Learn more
Webinar: Switch on Growth in Action
This Wednesday, June 27th, 4:00 PM CET (10:00 AM EDT)
Starbucks Writing its Next Chapter
Source: (Food Biz June 21, 2018)
"The first is digital," said Kevin R. Johnson, Starbuck's Pres. And CEO "And on digital, it's not just enabling Mobile Order and Pay and delivery. It's about establishing a digital relationship with more customers so that we can communicate with them." 
Learn more
In case you missed the POI live webinar on June 14th, you can access the on-demand copy of the recorded event here.
"I truly enjoy meeting as a group and learning from the professors and colleagues at the POI Certified Collaborative Marketer program at Saint Joseph's University.  Thanks for putting this certification program together, it's fantastic!"
-Veronica Escalante, Customer Development Manager
Sprout Foods, Inc.