POI Pulse September 26, 2016 PUBLISHED BY PROMOTION OPTIMIZATION INSTITUTE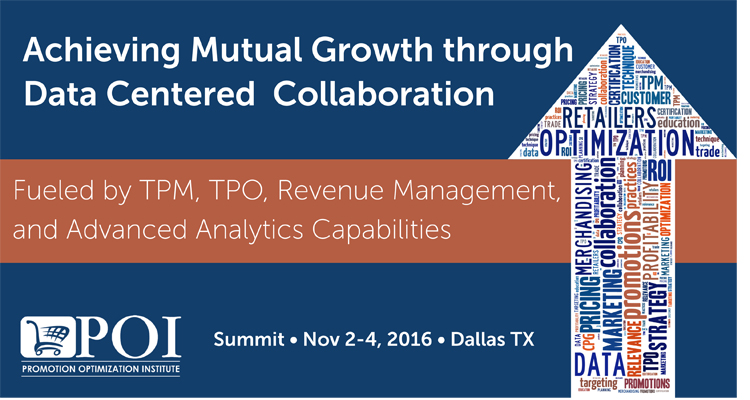 View the preliminary agenda with Meijer, Georgia Pacific, Chicken of the Sea, Plated.com, etc. here, and Register Today!
Americans to Spend $2.5 Billion on Candy Halloween
Source: (Grocery HQ Sept. 23, 2016)

When it comes to where consumers will shop for the season, 47 percent of shoppers will visit discount stores to buy their Halloween-related items this year and 36 percent will visit a specialty Halloween/costume store, up from 33 percent last year. In addition, 26 percent of customers will visit grocery stores/supermarkets, 23 percent will visit department stores and 22 percent will shop online.

Learn more

Unilever CMO: 3 Things to Eliminate Ad Fraud
Source: (Marketing Week Sept. 23, 2016)

At Unilever, all our spending on digital is backed up by checks and quality definitions on media, which give us confidence that the ads we are buying are being seen by the right humans. But tackling this problem will be an industry-wide challenge.

Learn more

Registration is Open!! POI Fall Summit – Dallas!

Achieving Mutual Growth through Data Centered Collaboration, Dallas TX. Make your plans now, as we are building another world-class agenda, including Meijer, Chicken of the Sea, Bimbo Bakeries, Georgia-Pacific, Johnson & Johnson, Plated.com, and more.

Attendees also registered include:

Meijer, General Mills, Colgate-Palmolive, Walgreen's, Galderma, Sargento, Hormel, Red Bull, Hain Celestial, Unilever, Dean Foods, Constellation Brands, Blue Buffalo, Energizer, Ventura Foods, Reynolds, Diageo, MillerCoors, Edgewell, Borden Dairy, Hershey's,Bellisio Foods, Bimbo, AAFES, Mondelez, Mars, PepsiCo, Starbucks, Pinnacle Foods,Coca-Cola, Nestle, Kimberly Clark, Red Gold, DPSG, Johnson & Johnson, Perfetti Van Melle, Kellogg's, JM Smucker, Church & Dwight, Busch Bros.,Topco, Keurig Green Mountain, Musco Family Olive, ConAgra, Ainsworth Pet Nutrition, Del Monte, Rich Products, and many others. By now you should have received your invitation. If not, reach me today at

mkantor@p-o-i.org

Learn more

Walmart and Jet Could Own Online Pricing
Source: (Supermarket News Sept. 22, 2016)

It is expected that Lore will bring Jet's technical expertise in dynamic pricing – which rewards shoppers with lower prices for saving Jet the costs associated with virtual retailing such as volume discounts, shipping discounts and even payment method discounts – to Walmart.

Learn more

The POI Annual TPx and Retail Execution Survey

All results will be reported in the aggregate; please see additional details on the research goals via the link. Preliminary results will be presented at the Dallas Summit, where attendees will get a first -view.

Why Grocery Stores are Cutting Prices
Source: (Business Insider Sept. 24, 2016)

Dollar General said in August that it's cutting prices on hundreds of items across 2,000 stores as it battles slowing sales growth. "These price reductions are meaningful and recognizable," Dollar General CEO Todd Vasos said in an earnings call. "These are the items that will actually drive additional foot traffic into our stores."

Learn more

Poster Sessions are Back for POI Dallas!

Do you have a story to tell but don't have the time to prepare for a 45-minute presentation? Why not submit a poster to be included for the 2016 POI Fall Summit in Dallas, TX

Nov 2 – 4

A poster is a simple way to share an interesting topic or experience and stimulate discussion with Summit Attendees. Posters should demonstrate a business problem or opportunity related to TPM, TPO, Revenue Management, Collaboration or Analytics capabilities. At POI Chicago, Mondelez, Red Bull, and Rich Products submitted posters. Posters will be on display throughout the Summit. Contact Mike Kantor (

mkantor@p-o-i.org

) for more information

Enroll Today and Become Certified as a Collaborative Marketer w/ POI at Saint Joseph's University


Source: (POI-Next Orientation is

December 15-16, 2016

)During this 16-week self directed program, expert faculty expose participants to the key management levers that drive organizational success. The program begins by exploring how organizations develop and implement strategy.

Then, core functional areas of business are explored – from sales to marketing, to supply chain and finance -teaching candidates a solid understanding of each function and how it contributes to trading partner collaboration success.

Learn more and enroll today

It is my sincerest pleasure to welcome those attending the inaugural Promotion Optimization Institute (POI) Retail Execution Summit in Saint Louis, MO this week. At this Summit, you will find endless opportunities to advance your sales effectiveness, Retail Execution, Mobile and Analytic capabilities.

This summit's theme recognizes, and addresses, escalating consumer expectations, increasing transparency, utilizing data, and instant communications making this the most exciting and challenging time to be shaping brands, banners, and collaborating for profitable growth. At POI we believe it's our mission to serve our members with the best research, processes, and develop talent that will keep you out ahead of challenges in-store and on-line, thereby giving members a competitive advantage in the marketplace.

The POI Education Advisory Board considers education and advocacy the top priorities for our organization, and we have constructed this unique program with learning and continuous improvement at the core. We are leading by example, and express our gratitude to all POI Faculty, Constituents, Sponsors, and Attendees who share their time and talent to speak, engage with questions, or conduct sessions, with excellence and service in mind. It is our desire and hope that you take away solutions from this summit that help you from headquarters strategy through execution at retail to profit with your trading partners.

POI continues to lead the way, providing superior education and solid training ground for advancing collaboration. It remains my great honor and privilege to work with Dr. John L. Stanton at Saint Joseph's University, Dale Hagemeyer, and the POI Education Advisory Board. The Certified Collaborative Marketer CCM™ is designed for continuing education, including mastery of the collaborative skills necessary to succeed with trading partners. Graduates and candidates are represented throughout retail and consumer goods companies.

POI continues to be a resource, and destination for your Retail Execution, Promotion, Pricing, Advanced Analytics and Collaborative Marketing journey. You'll recognize how this is demonstrated by the growing POI global community, plus the majority of you here who are new to the POI Summit experience…"so we are reaching, growing and educating".

Please make the time to personally engage with all attendees, and sponsors throughout the summit, while creating at least 7-11 new relationships. I appreciate each of you for your support, continued learning, and choosing to continuously improve at POI.

Let's enjoy Saint Louis!

Michael Kantor, CEO and Founder,POI

Have a sensational Week!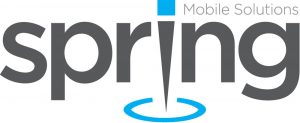 POI Pulse is read by over 4,500 Retail Merchandising and CPG Marketing Executives.
Sponsors of this week's issue of POI Pulse –
To advertise, reach us at: mkantor@p-o-i.org or call 914-319-7309
 Career Opportunities
If you have a relevant opportunity, list it in POI Pulse, reach us at
info@p-o-i.org
Business Analyst
Sequoya Group, Inc.
Develop and document the project scope, objectives, and research approach for large-scale, custom research studies based on interviews with managers and subject matter experts, secondary research, and an evaluation of the business situation
Establish research methodology, study specifications, procedures, timelines, and necessary tools for effectively and efficiently meeting research objectives. Learn more

Nestlé Waters North America


Trade Promotion Optimization Manager
In order to optimize NWNA trade spend efficiency we are looking for managers who will support the financial analyses at the pack, account, and channel level. Data from a variety of sources is fed into an Excel-based Trade Spend Optimization tool and will require analytical insight and recommendations on optimizing efficiencies. Managers will work primarily in Excel to develop insights and recommendations and will develop strong relationships with the Sales Finance team and Sales Account Managers to ensure positive optimal performance of Trade Spend.
Learn more
Upcoming Events
"Gaining competitive advantage through exceptional retail execution"